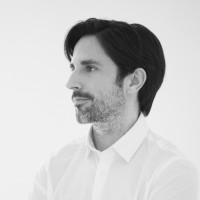 Nacho Poveda
(Valencia, 1982)
He obtained his Diploma Degree at the EASD School of Valencia and became Specialist in Product Design. He then obtained a Master's Degree in Furniture Design and Lighting at UCH CEU.
He started his professional career in Obj. Studio as co-founder and designer, and worked for different prestigious brands for 6 years.
He later became part of the design team of Ramón Esteve Estudio, where he took over the department's management from 2017 onwards.
Collections designed by Nacho Poveda